Salem, OR – Insight Pest Solutions has a team of experts who are well-versed in dealing with various types of pests and providing effective pest control solutions. The company is committed to providing a healthy and comfortable environment for its customers by using environmentally friendly products and safe application methods. They also offer flexible plans and pricing options to meet the needs of different customers in the Salem area. With the expansion of its services, Insight Pest Solutions is looking to help more people in Salem and the surrounding areas get rid of pests for good.
Insight Pest Solutions – Salem, OR's pest control services include roach, bedbug, wasp, ant, mosquito, termite control, and more. They also provide rodent control to help homeowners avoid costly damage and potential health risks.
"I was feeling overwhelmed by the cockroach infestation in my kitchen cabinets and was at a loss of what to do. However, when I called Insight Pest Solutions, the technician made me feel at ease and helped me eliminate the problem within a few days." Said a happy client.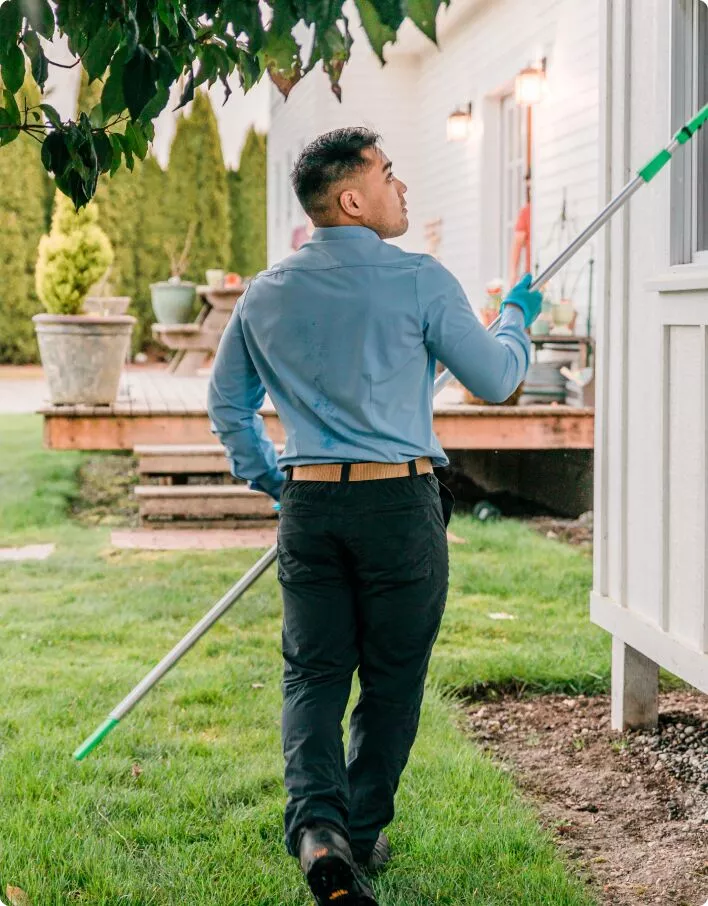 Before a homeowner knows it, ants can be all over the house, in the kitchen, and around the windows. Fortunately, Insight Pest Solutions is there to help. The company's technicians will locate ant colonies quickly and then create a plan to eradicate the infestation and prevent further pest problems. From carpenter ants to pavement ants and thatching ants – Insight Pest Solutions will provide an effective solution to clear an infestation.
Rodents are a repulsive nuisance that can cause severe damage to homes and businesses. Insight Pest Solutions understands this and has developed a comprehensive plan to combat rodent infestations. Using humane trapping, exclusion techniques, and baiting – Insight Pest Solutions' technicians will identify the source of the rodent problem and provide lasting solutions to keep them away.
Imagine the embarrassment of watching a bedbug creeping in full view of one's guests. With Insight Pest Solutions, homeowners can avoid such embarrassing moments. The company has a proven plan to eliminate bedbugs in the quickest amount of time. The team uses advanced tools and treatment methods to reach every crack, crevice, and small space, flushing out the bedbugs in hiding and eliminating them.
Watching a cockroach forage through one's kitchen cabinets is not a pleasant sight. Insight Pest Solutions can help homeowners eliminate these unwelcome guests by offering effective cockroach control solutions. From German roaches to Oriental roaches – no matter the type, Insight Pest Solutions offers the most suitable approach to remove them safely and quickly. To help prevent diseases like West Nile and Typhoid Fever, homeowners can turn to Insight Pest Solutions for lasting cockroach control solutions.
To access the company's expanded pest control services, homeowners can call Insight Pest Solutions at (503) 433-3060. Visit their website at insightpestnorthwest.com/salem to learn more about their services. The pest control company is located at 880 Liberty St NE, Salem, OR, 97301, US.
Media Contact

Company Name
Insight Pest Solutions
Contact Name
Claudia Barton
Phone
(503) 433-3060
Address
880 Liberty St NE
City
Salem
State
Oregon
Postal Code
97301
Country
United States
Website
https://insightpestnorthwest.com/salem/pest-control-services/
COMTEX_423526527/2737/2023-01-30T09:32:14
Disclaimer: The views, suggestions, and opinions expressed here are the sole responsibility of the experts. No Boston New Times  journalist was involved in the writing and production of this article.